BECOME A STOCKIST FOR YORVALE PREMIUM ICE CREAM
We would love for you to become a stockist of our award-winning products! Our delicious ice creams and tempting sorbets are available in a range of sizes to suit your needs (5 litre, 2 litre, 500ml and 120ml tubs) so whether you're scooping, catering or retailing we have you covered.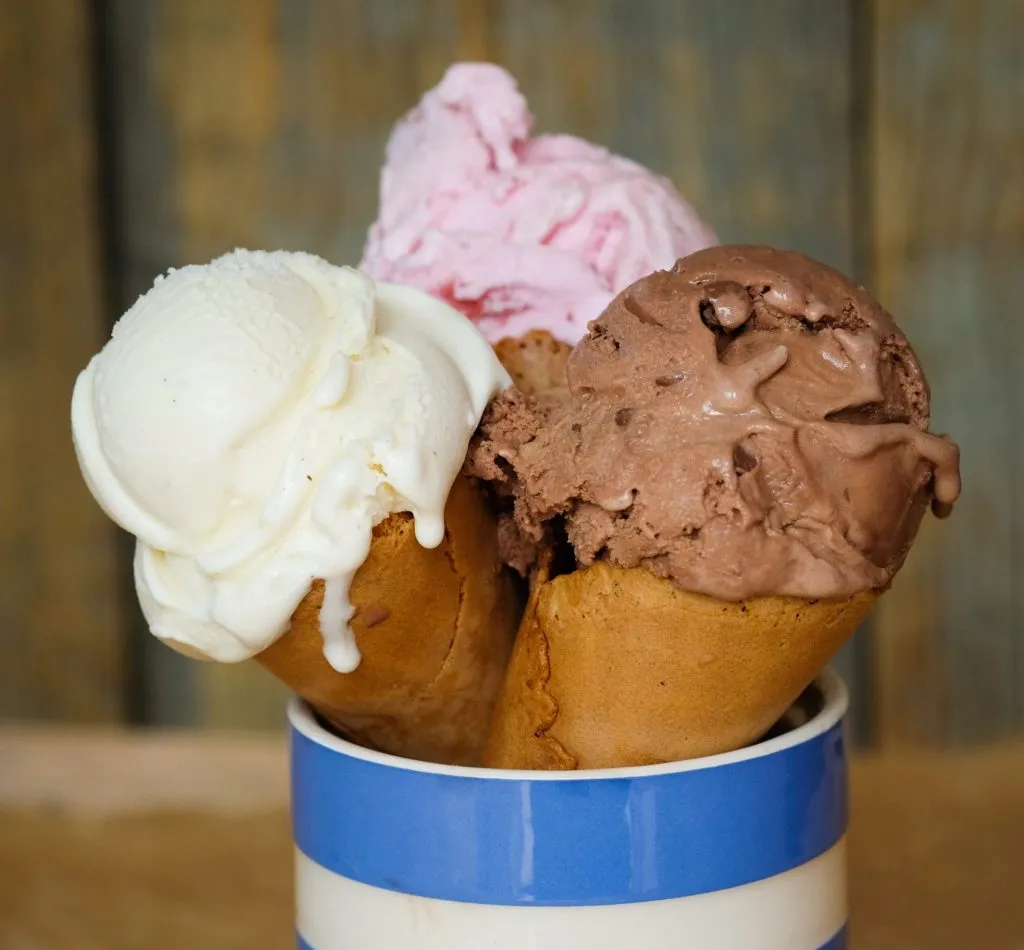 All our ice creams and sorbets are available in scooping sixes, serve scrumptious Yorvale products in cones and tubs.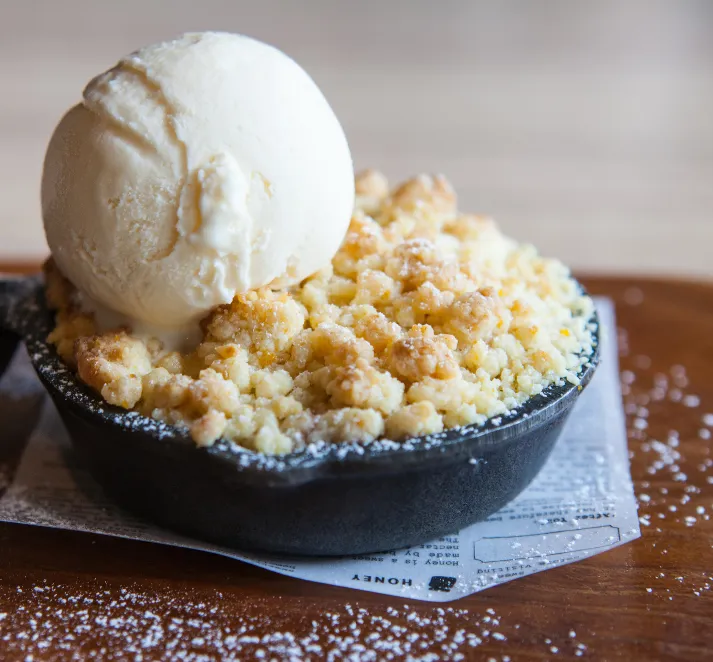 Serve our traditional luxury ice cream and sorbets in your catering business, pair delicious desserts with Yorvale products.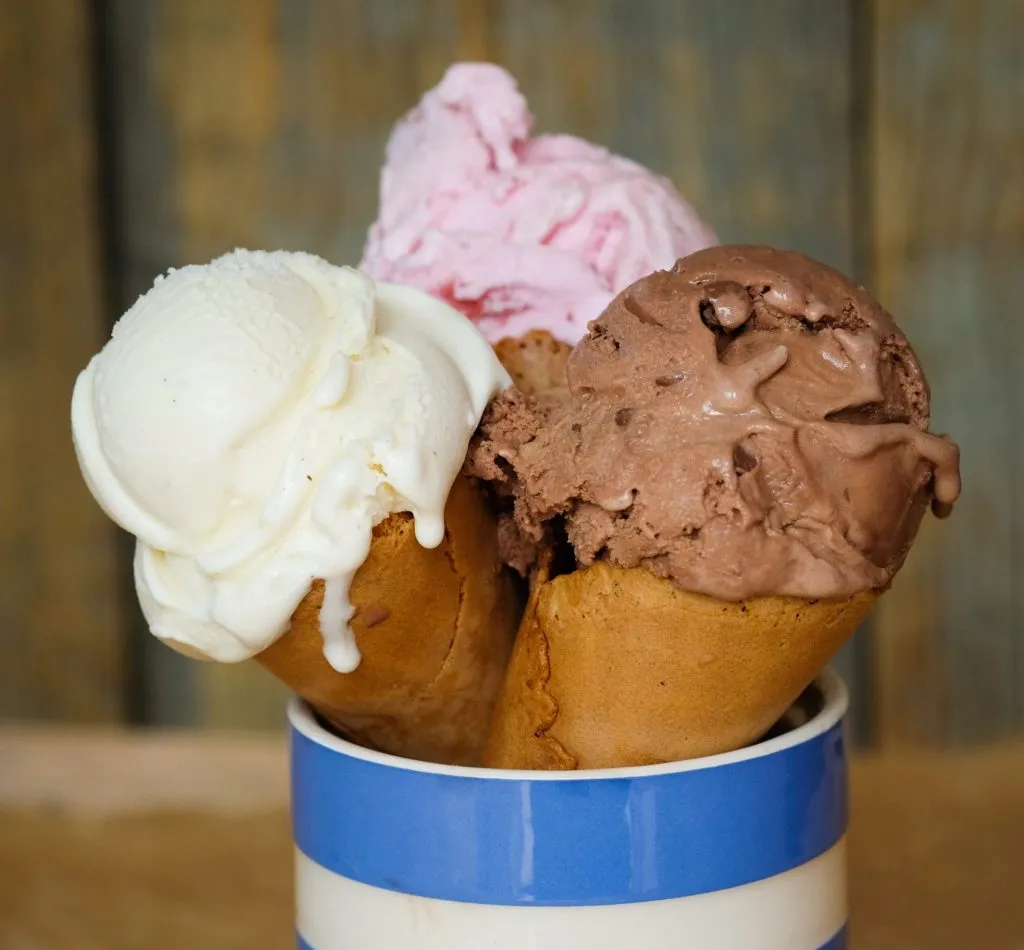 Our most loved flavours are available in 500ml tubs, plus 7 delicious flavours are available in 120ml tubs perfect for customers wanting on-the-go indulgence.
POINT OF SALE SUPPORT
We will help you maximise sales with our range of Point of Sale. We also have freezer deals available.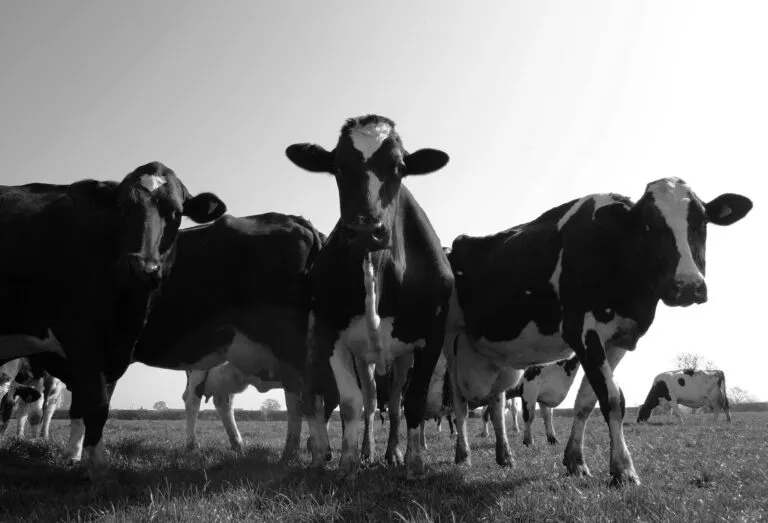 Low Food Miles – Nutritious, fresh milk from our small herd of Friesian cows is transported across 100 metres across the farm daily to our production site. Here it is combined with as locally sourced ingredients as possible to create delicious real dairy ice cream.
Exceptional Quality – We are BRCGS certified, maintaining AA grade standard which we've achieved for many years. We only ever use 100% natural ingredients in all our products.
Environmentally Conscious – As both farmers and producers we have to be responsible for our environment. Find out more.
We support you – As a small business we can offer a personalised and hands on approach with our marketing support. We can offer you various freezer deals, a range of point of sale, a listing on our stockist map, as well as social media collaborations and support.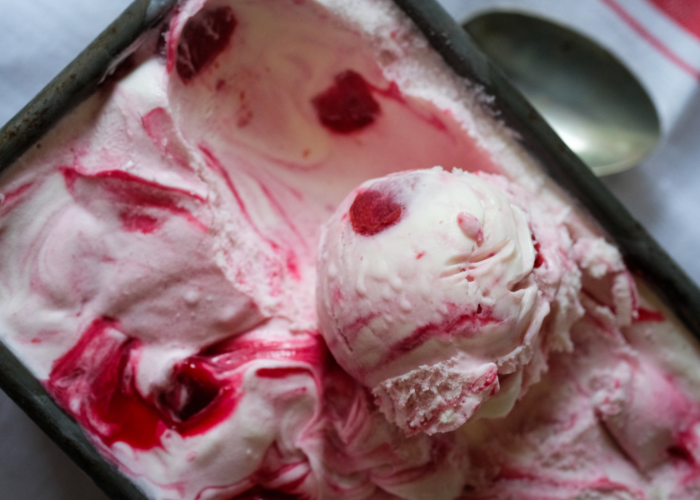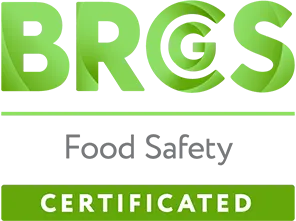 We are BRCGS certified to
AA standard
Yorvale Ltd
Fossfield Farm, Acaster Malbis, York, YO23 2XA