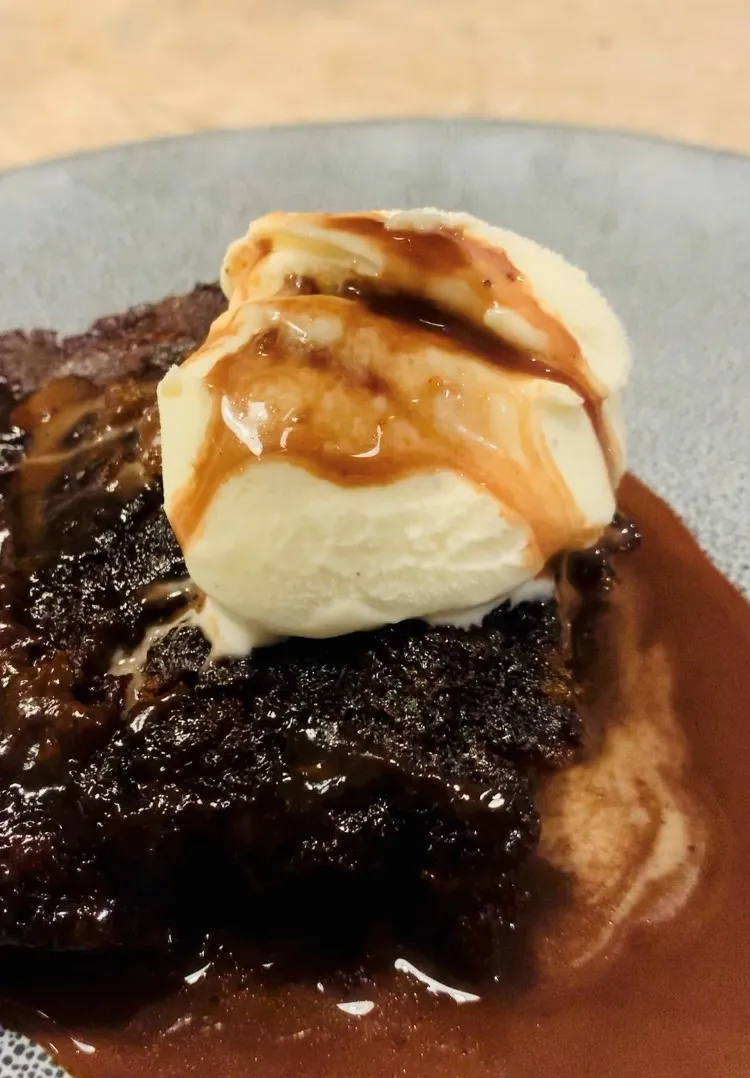 DESSERT INSPIRATION: STICKY TOFFEE PUDDING
Sticky toffee pudding is one of the nation's favourite desserts and we don't need to ask why. It's a hearty and warming treat, perfect after spending time outdoors watching the skies light up this bonfire night.
Ingredients
200g pitted medjool dates
100g unsalted butter
75g demerara sugar
75g dark brown soft sugar
2 large eggs
250g plain flour
1 tsp bicarbonate of soda
1 tbsp baking powder
100g dark chocolate, roughly chopped
Yorvale Vanilla Pod ice cream
For the sauce
200ml double cream
75g unsalted butter
200g dark brown soft sugar
30g cocoa powder
Recipe
1. Put the dates in a bowl with 300ml boiling water. Leave to soak for at least 30 minutes.
2. Put all sauce ingredients and 300ml boiling water into a pan and whisk over a medium heat, simmer for 2 minutes. Turn off the heat and leave to cool slightly.
3. Once the dates are soaked, blitz the dates and water until you have a smooth paste.
4. Butter a deep 35 x 25cm dish and heat the oven to 180C / 160C fan / gas4.
5. Beat together the butter and sugar until smooth. Add the eggs one at a time, beating between each addition. Fold in the flour, bicarb and baking powder along with a pinch of salt. Once combined, mix in the date puree, then fold in the dark chocolate.
6. Pour the sponge batter into the prepared dish and spread out evenly. Pour the sauce evenly over the top of the batter.
7. Bake in the oven for 30-35 minutes until risen.
8. Serve with a generous helping of Yorvale Vanilla Pod ice cream. Share yours on social media @yorvaleltd #loveyorvale
Recipe Credit: BBC Good Food