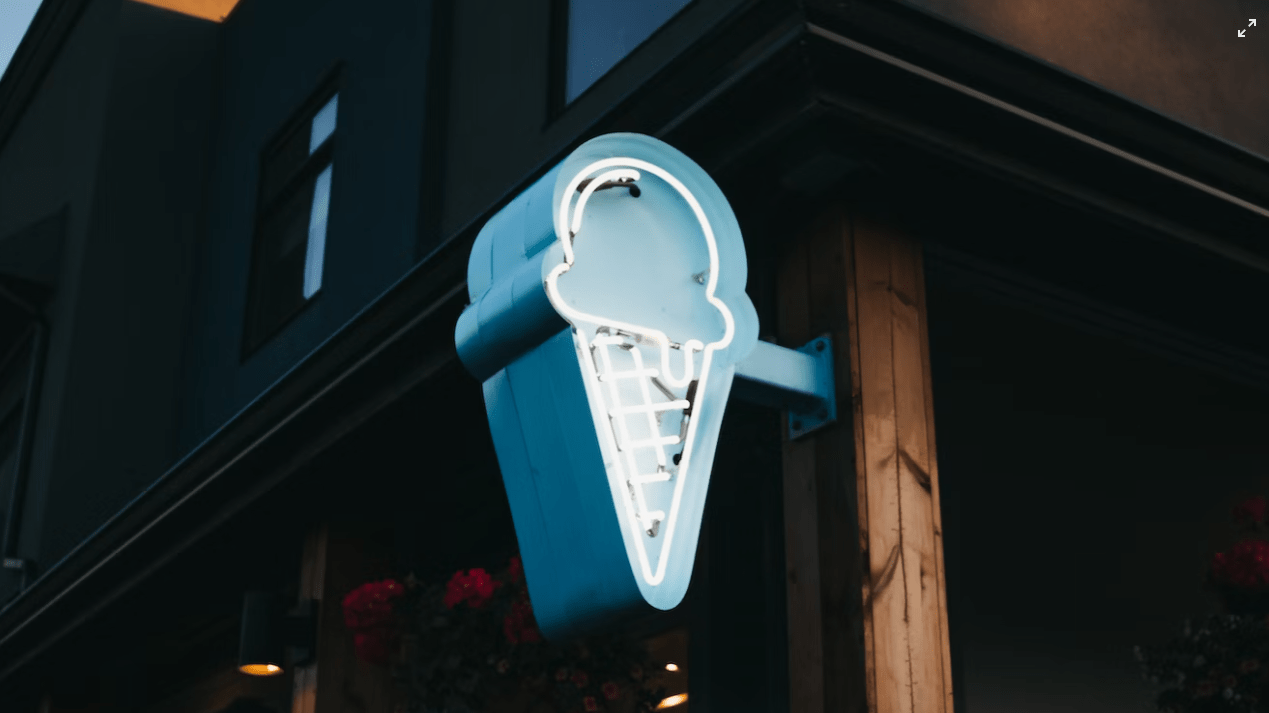 How To Boost Ice Cream Sales On Rainy Days
Hardy British seaside goers are known for their taste for ice cream at any time of year – and long may it continue. However, there is no denying that ice cream sales are strongly seasonal, with most independent ice cream parlours making the bulk of their sales over the short spring and summer months, and especially during the school holidays. Rainy, stormy, and unseasonably cold weather can, therefore, put a severe dampener on sales and profitability.
What strategies can you adopt to encourage ice cream sales even on rainy days?

Focus On Quality
Rain or shine, ice cream lovers always crave a scoop of their favourite flavours, so the best way to encourage consistent sales is to focus on quality. The variety and quality of ice cream now available in supermarkets is at an all-time high, so it's important for ice cream parlours to differentiate themselves by offering punters something they may not easily find in the shops. Customers expect to find mass produced and international brands in the supermarket freezers, so when they visit an independent ice cream parlour, the presence of craft, locally produced ice creams, or sustainably and naturally produced products, may offer a brand differentiator and an incentive to buy.
Choice And 'Rainy Day' Products
On a day out, people visiting an ice cream parlour are still going to want a special treat, regardless of the weather outside, so although an ice cream will never warm them up, you could light up their face with a smile through the choice and variety of the products you offer.
This may include offering a broader selection of ice cream flavours and supporting products than the supermarkets, including unusual flavour combinations and choices of toppings to encourage more sales. Some parlours experiment with earthier or warmer flavours like salted caramel, or even pumpkin and gingerbread ice cream to entice customers drying off after a downpour. Another idea is to offer hot fudge or caramel sauce toppings, giving customers the opportunity to create their own hot and cold sundaes.
Also, recognising that some people may not be in the mood for ice cream on colder days no matter how delectable your products, you can encourage sales by stocking cakes and desserts to have alongside ice cream, as well as a good range of hot drinks, to make it a more filling option in colder weather.
Special Offers
Special offers and incentives are another good way of encouraging customers to spend money at your ice cream parlour. A popular option for family-focused businesses are Buy One Get One (BOGO) promotions, or maybe a loyalty programme that rewards repeat customers with a free scoop after purchasing a certain number of cones or pots.
Create A Good Atmosphere
To encourage rainy day sales, your parlour must look warm, clean, and inviting to people looking in through rain flecked windows. By providing an enticing and welcoming ambience, with good gentle background music and comfortable seating options, you'll be able to entice customers to come in from the cold and enjoy a delicious treat with your business, even on a dreary day.
To find out more about our range of delicious independent ice creams and how they can help your ice cream parlour make more sales and memories this summer, please contact us today.

Image Source: Unsplash