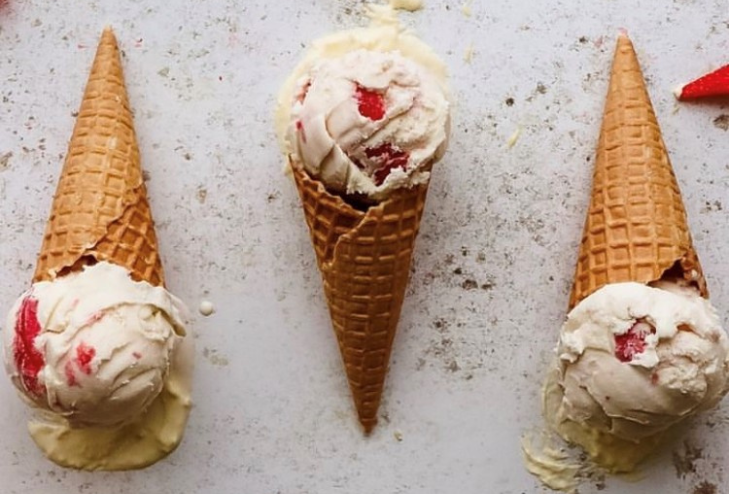 Are Your Staff Ready For The Summer Ice Cream Rush?
It should come as no surprise that ice cream sales skyrocket as soon as the warm weather hits us. With record-high temperatures in the last few years, more and more people are looking for a refreshingly cold tasty treat to keep them cool while they are out and about. One of the main benefits of ice cream in Summer is that it will draw more customers to your parlour. But are your staff prepared for a rush of orders this year?


Efficiency Is Key



Ice cream counter staff need to be quick, friendly and professional and investing in the right product could keep your staff calm even in a big rush as they can prepare scoops in advance without the quality diminishing.

It would be valuable to hold refresher scoop training for your staff, reminding them of what makes a good scoop to keep your customers happy when they see it in a cone or pot. You should also put into place a clear workflow system, with a member of staff focusing on customer service and another on preparing the ice creams. This will help them to serve people as quickly as possible, which is especially important for families and big groups.

Recommending Flavours



While the names of each flavour will give the customer an idea of what to expect, some may want recommendations. Holding a tasting session for your staff will allow them to sample each flavour you offer.

Once they have experienced each flavour, they will be better equipped to describe them to customers and make recommendations that will keep your customers coming back for more.

Make Sure To Stock Up



When you serve ice cream in Summer, certain flavours will be ordered more than others. Your basics like vanilla pod, strawberry and double choc chip are always going to be popular, so you need to have enough stock to meet demand. In the last several years, flavours like sea-salted caramel are highly coveted by customers, so look back at your last Summer's success and ensure you have plenty to go around.

To keep customers and your staff happy, you need a reliable supplier who can keep up with your demand. Find a supplier near you.