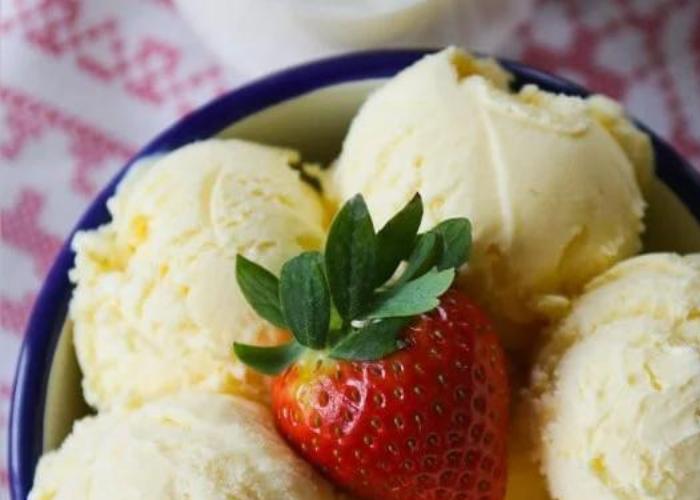 Resurgence Of Classic Ice Cream Delights: A Retro Guide
Vanilla bean, salted caramel, peach melba, the list goes on of ice cream flavours we can't get enough of! But are you feeling a bit nostalgic lately? If you are, we won't blame you, so we thought we'd cast our minds back in time to when some of the most memorable ice cream flavours dropped into - and then vanished from - the scene!
So dig out your neon sunglasses and double denim, because we're going back to the 80s and 90s!

Cherry Garcia
Is it a frozen cherry pie or is it a frosty chocolate cake, who can tell? Cherry Garcia is the ultimate retro ice cream, quite hard to find these days, which is a real shame because we think it deserves a top spot on the Wall of Ice Cream Fame! In a mild vanilla ice cream, cherries and dark chocolate are swirled together to create a rich, creamy treat.
Peach Melba
This is a flavour that we specialise in – check out our products! Made with rich Clotted Cream and then mixed with tangy raspberry ripple and peach pieces, Peach Melba is super Summery and the perfect sharp but sweet treat after a savoury meal. It was named after the famous Australian opera singer, Nellie Melba!
Neopolitan
Nothing quite says "old ice cream flavours" like this multicoloured classic in a carton! With one-third vanilla, one-third strawberry, and one-third chocolate, it's basic but there really is something here for everyone. And just as well, because it first appeared in the 1800s and immediately became the perfect solution for families who just couldn't agree on a favourite flavour!
Bonus Retro Flavour: The Lemonade Float!
We recently did a blog article on this rare find – a single scoop of vanilla ice cream dunked into a tall glass of fizzy Lemonade (or Coca-Cola, for an alternative version!) takes us back in time too!
Conclusion
Yes, the retro ice cream classics are beloved for a good reason – they tasted truly unique! So, this summer, bring some nostalgia back to your ice cream parlour by stocking up on a few of these retro-tastic flavours! Many of these can be recreated with the basic flavours, with just a few special toppings mixed in. You can also browse our list of flavours to see if you'd like to add any of these to your parlour too.