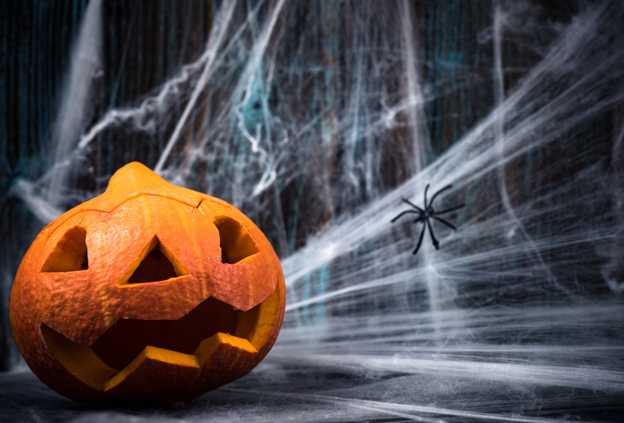 Spooky Scoops: Add A Chilling Twist To Your Ice Creams This Halloween
It's that time of year again - when the costume planning begins and you need to start thinking about some fun new ideas for Halloween treats. This year, why not go the extra mile and combine everyone's favourite – ice cream - with some imaginative Halloween designs that both kids and adults will love?

Ice cream is the perfect form for exploring your creativity. It comes in a huge range of colours and flavours and is easily moulded and sculpted into a dazzling array of shapes. All you need to do is make sure you can replicate your creations each time you serve or have some space in the freezer to keep them cold before serving. So, with this in mind, let's look at how to let your imagination run wild with some haunting Halloween ice cream ideas.
It's All In The Name
Never underestimate the power of words. After all, who hasn't had their bones chilled by a ghost story or two over the years? So, start your creation with a name, something suitably spooky, and this might even give you some inspiration for what direction to take your chilly treats. The names can be spooky, but fun too, so things like 'Goblin Goo', 'Death By Chocolate' or 'Witches Brew' immediately conjure up images which can help to shape your ideas. And they'll also help to entice your customers into trying a new Halloween-themed treat, packing some big promotional power.
Think About Serving Options
As well as the ice cream and toppings, the overall presentation is key. That means thinking about your serving options. If you're serving up in bowls, then why not use classic Halloween motifs such as cobweb designs? Or you could even serve up in hollowed-out pumpkins, which are not only the perfect shape but add some extra spooky appeal. If you're serving on a cone, then why not try and make it black, put a rim around it and you've got yourself the perfect witch's hat? You can also add some Halloween-themed utensils to complete the look.
Create The Atmosphere
As well as the hauntingly good ice creams and sundaes you're serving, why not build the atmosphere by decorating the venue with pumpkins, cobweb spray or other Halloween-themed decorations? Get creative with your pumpkin carving and use candles to create flickering and eerie light. You should also get staff in on the act, encouraging them to dress up as scarily as possible, with prizes for the best costume to encourage buy-in. The more effort you put in, the better it will look, and the more likely customers are to try out your Halloween-themed treats. It's also a great way to create a social media buzz, with Halloween themes going big on Instagram and other social channels.
Time Limits On Offers
Nobody likes missing out, so why not try and create some FOMO by putting time limits on Halloween specials? Make your treats available during the run-up to the big day but then call time on them once it's done. That way you'll encourage customers to indulge. These specials are easy to advertise and, using attention-grabbing ingredients and design, you can really create a buzz around the Halloween period.
Think Seasonal
At this time of year, there are loads of great seasonal ingredients and flavours that you can incorporate into your treats. Perhaps the most obvious is pumpkin, which of course is closely associated with Halloween. But take it to the next level by adding some spices to your pumpkin mix. Other seasonal flavours include caramel apples and cinnamon – which work really well as both base ingredients and exotic topping ideas. These autumnal flavours feel really at home at this time of year, plus they're easy to source locally, helping to keep both costs and carbon footprints down.
Colour Scheme
There are certain colours that naturally lend themselves to Halloween, so try and incorporate these in your ice cream choices. For example, orange is the colour of pumpkins and a traditional autumnal tone that works well. But then green is great for the colour of a witch's skin or slime. And, of course, blood red can also be very appropriate. If you can't find the right ice cream flavours in these colours then you can always think about toppings. Some sticky green slime or blood-red coatings always go down well.
DIY Options
As well as offering a range of your own creations, you can also give customers the chance to make their own with a DIY option. Stock a range of fun colours and topping options, provide a choice of serving methods as mentioned above, add in some sweets and sprinkles, and let them get creative. You could even organise a competition to see who comes up with the best creepy creation. This is a great way to engage customers and create a fun feeling for all your visitors.
Luxury ice cream can be elegant and sophisticated, but it can also be a lot of fun. It is ice cream after all. And what better time of year for you as local ice cream suppliers to let your imagination run wild and experiment with some creepy creations than Halloween? It's the one time of year when the normal rules don't apply when you're not trying to make your ice creams look eye-wateringly good, but ghoulish and gruesome instead. And that really opens up a lot of doors for having some fun.
If you would like some inspiration and to start planning your creations, download our product list to see what Halloween ice cream flavours are available. Click here to get in touch with our team today.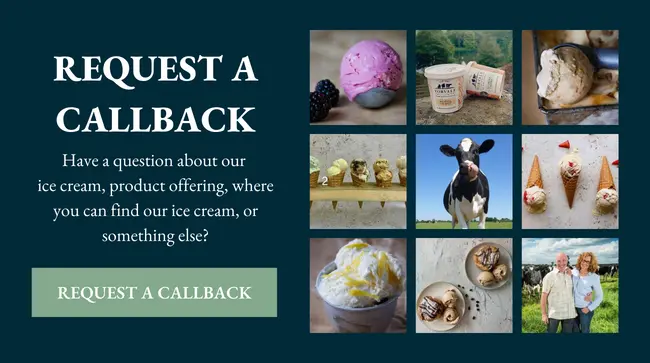 Image Source: Canva