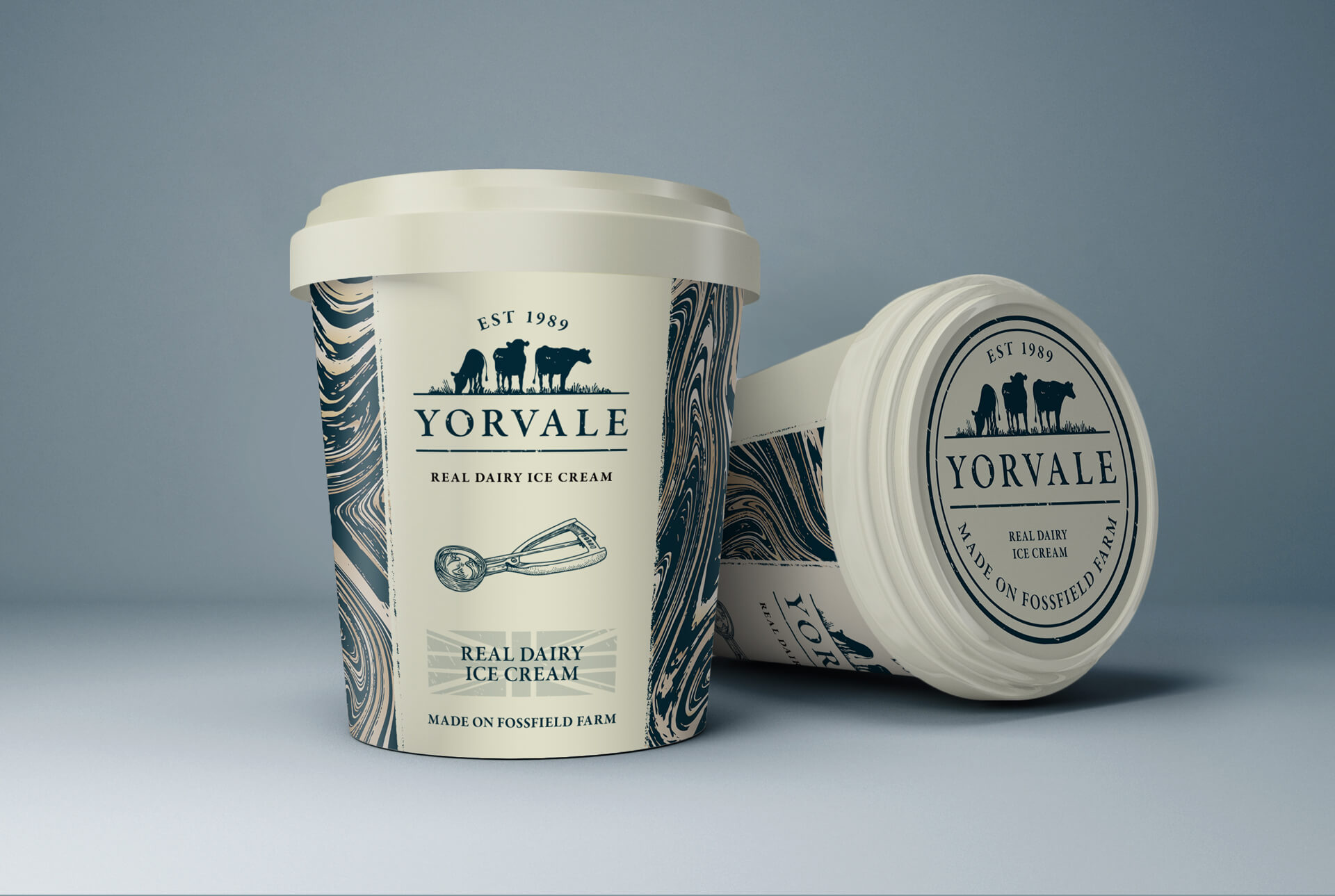 Attract More Customers To Your Parlour With Yorvale Point Of Sale Items
In the competitive world of ice cream parlours and dessert stands, standing out from the crowd is essential to attract more customers and build a strong brand. At Yorvale, as a renowned maker of fresh ice cream straight from our farm, we understand the importance of creating an exceptional customer experience.

One of the powerful tools we can offer parlour owners is our extensive range of Point of Sale (POS) items. In this article, we will explore how our ice cream POS items can help make your ice cream stand a true standout…
Enhance The Customer Experience
Yorvale provides a wide array of ice cream point-of-sale display items that cater to various aspects of an ice cream parlour setup. From freezers and flavour stabbers to flags, magnetic flavour boards, flavour strips, cone holders and scoops, Yorvale has everything you need to create an engaging and visually appealing environment for your customers. These items not only make the setup process straightforward but also ensure consistency in branding.
Stand Out From The Crowd
Yorvale's ice cream store point of sale items offer numerous ways to make your ice cream store stand out. By incorporating eye-catching flags and swing boards featuring Yorvale's enticing flavours and branding, you can attract attention from passersby. The magnetic flavour boards and flavour strips provide an organised and visually pleasing way to showcase the diverse range of flavours available, leaving customers spoiled for choice.
Increase Sales
POS items play a vital role in influencing customer purchasing decisions. By effectively utilising Yorvale's POS items, you can entice customers to try new flavours or indulge in their favourites. The visual appeal and accessibility of the products through cone holders and scoops make it convenient for customers to enjoy their ice cream, leading to increased sales and customer satisfaction.
Build Brand Awareness
Consistent branding is crucial for any business. Yorvale's POS items carry our logo, colours, and imagery, reinforcing our brand identity. By incorporating these items into your parlour, you not only create a cohesive and professional atmosphere but also reinforce Yorvale's brand in the minds of your customers. This helps build brand loyalty and encourages repeat business.
Allergen Awareness Training
As experienced farmers and ice cream makers, we understand the importance of allergen awareness in the food industry. We offer allergen awareness training to help individuals understand and identify allergens in food products and the environment. By providing this training to your staff, you can ensure a safe and inclusive environment for all customers, while also showcasing your commitment to their well-being.
Yorvale's POS items are more than just decorative accessories for your parlour. They are powerful tools that enhance the customer experience, increase sales, and build brand awareness. Get in touch with us today to find out more.