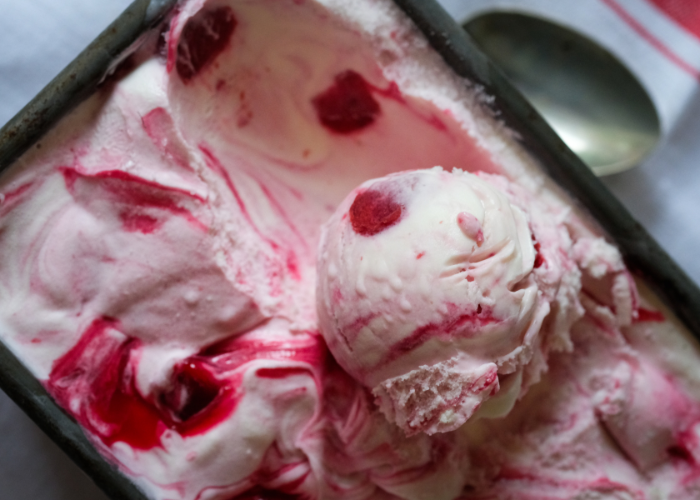 Indulge In The Sweetest Delight: Discover Our New Ice Cream Flavours!
Do you want to offer your customers the very best ice cream flavours? At Yorvale, we produce top-quality ice cream on our farm and are proud to introduce five delectable creations that will transport you to a world of pure sweetness and indulgence. Whether you own an ice cream parlour or simply enjoy treating yourself to a frozen delight, these mouth watering flavours are not to be missed!

Affogato
Prepare to be whisked away to the sun-kissed shores of the Italian Riviera with Yorvale's Affogato. This smooth and creamy natural vanilla ice cream is delicately infused with ground vanilla pods, offering a luscious base. To elevate the experience, a dark, intense espresso coffee ripple swirls throughout, creating a divine harmony of flavours.
Blueberry Waffle
Who says ice cream is just for dessert? Yorvale's Blueberry Waffle ice cream is the perfect accompaniment for any meal. This creamy and naturally flavoured waffle ice cream is enlivened with a sweet and sharp blueberry compote, creating a harmonious blend of taste and texture that will leave you craving more.
Chocolate & Cherry
For those seeking a truly indulgent new flavour ice cream, Yorvale presents their Chocolate & Cherry ice cream. Dive into a rich, dark chocolate ice cream infused with a sour cherry compote. The combination is reminiscent of the classic Black Forest, providing a grown-up twist on a beloved flavour pairing.
Peach Melba
Yorvale takes inspiration from the classics and revives them in the most delightful way. Peach Melba ice cream is a creamy and smooth creation, delicately flavoured with a diced peach compote. To add a touch of tartness, the ice cream is elegantly rippled with a sharp raspberry sauce. It's a timeless flavour combination that never fails to please.
Pina Colada
Transport your taste buds to the vibrant and tropical Caribbean with Yorvale's Pina Colada ice cream. This smooth and creamy delight is infused with fresh pineapple juice, coconut and a hint of Jamaican rum. The addition of a sunshine yellow pineapple sauce creates a refreshing and exotic experience that will make you feel like you're lounging on a beach.
At Yorvale, the passion for crafting the finest ice cream shines through in every scoop. Using only the freshest ingredients, our ice cream is made with love and care on our farm, ensuring a premium quality product that is unrivalled in taste and texture.
If you're an ice cream parlour owner or have an ice cream stand, these new flavours from Yorvale are a must-have to delight your customers. They will transport them to blissful moments with each spoonful. Don't miss out on the opportunity to offer these exquisite ice cream creations that will keep your customers coming back for more.