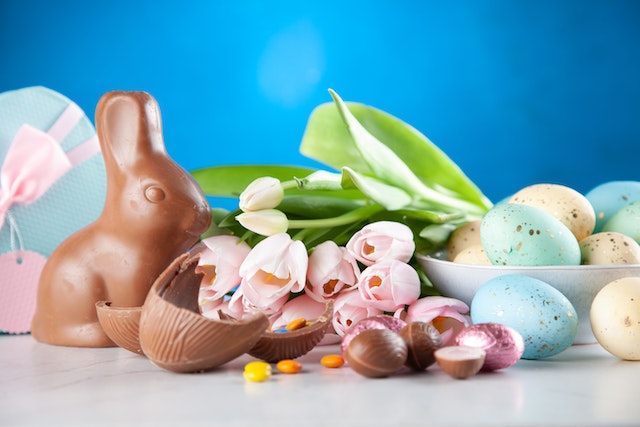 Is Your Ice Cream Parlour Ready For The Easter Bunny?
Easter is a big deal in the UK. It's a time to get together with friends, family and loved ones and celebrate spring. As the weather warms up, people are itching to get outside and enjoy themselves, so it's no surprise that ice cream parlours are at the top of their lists for fun things to do this Easter holiday weekend.

Easter and spring are the first signs of summer being around the corner, so why not take this opportunity to attract more customers? In this blog, we look at how your parlour can prepare for the Easter bunny season.
Think About Easter Family Favourites



Easter is getting closer and that means it's time to start thinking about what kind of Easter-themed treats you'll be serving at your ice cream parlour. Don't worry if you don't have any new flavours in mind. Why not jazz up classic flavours like vanilla, strawberry and chocolate with some fun decorations? You can decorate the cones with mini eggs or cream eggs or sprinkle your scoops with mini chocolate bunnies and candy-coated eggs for extra flair.
Use Easter-Themed Decorations



Easter is a great time to get people back into your store. It's the perfect opportunity to use easter-themed decorations, add an easter twist, maybe temporarily rename a flavour like "Rum and Raisin" to a hot cross bun-themed name and decorate accordingly. Make your displays as decorative as possible to make your customer's experience memorable. Rename your ice creams to anything Easter-themed.
Let Your Customers Get Creative



Letting your customers design their own Easter ice cream will not only be fun for them, but it will also help them feel more connected with the brand and product. And by giving away prizes for the best-designed ice cream, you'll be encouraging creativity and showing that you care about your customers' experience. Or you can encourage your younger customers to help rename any existing flavours.

If you want to go even further with your promotion, why not try some fun activities? You could run an egg hunt in your store or create a traditional Easter bonnet competition where you give out prizes for the best dressed. It's a great way to help attract your customers to your parlour. It's also a great way to keep customers for the warmer summer months. Consider seasonal decorative displays all year round!

Image Source: Pexels