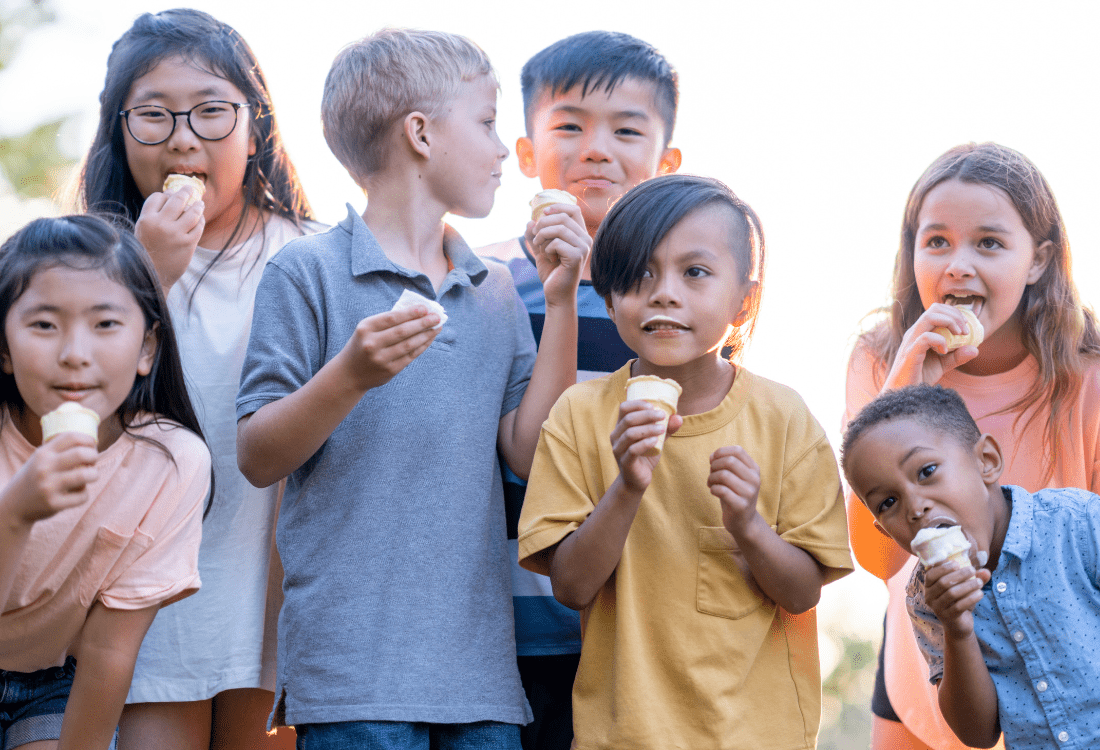 Is One Bite Ever Enough? Why Samples Are The Key To Boosting Your Summer Sales
When most customers want ice cream, they go for their tried-and-tested favourite. Double chocolate, salted caramel, raspberry ripple, everyone has their go-to. When it comes to pay-per-scoop, oftentimes we aren't willing to open our wallets on a flavour we have never even tried before, because if we don't like it, we've wasted a scoop AND our money.
But you can bring new flavours to the customers at no extra cost to them by offering samples. Read on for more...

Try Before You Buy
Before a customer splashes out on a scoop flavour they have never tried before (and sacrificing a known favourite in the process), they are much more partial to accepting a free sample taste. This is a great strategy for newer, less well known, or less popular flavours. Customers may find that ginger goes surprisingly well with their favourite vanilla, for example. They wouldn't have known that if they hadn't been gifted that free sample, and now they'll come back for more!
Build Trust And Loyalty
Having enough confidence in your products can help your customers feel reassured and trust your business, and nothing says 'we know our ice cream is fantastic' than a free sample here and there. It also shows you are doing well financially, which may also provide reassurance to the customer that your parlour is popular and for a good reason.
Create Buzz
Has anyone ever told you to try a flavour that surprised you? But normally word-of-mouth recommendations turn out to be right on the money, so we listen. When flavours are promoted with free samples, they are bound to gain some appreciation and new fans, who will then promote that flavour to others, which can then lead to more customers asking to try it. This is a great way to increase awareness of your parlour and your ice cream products.
Offer Incentives
A free sample taste with a purchase just makes sense – who would say no to that?!
Allowing new and existing customers to sample different ice cream flavours can be a total gamechanger - after all, you can't fall in love with a flavour you've never tried! Providing free samples will hardly make a dent in your profit while the chance of a customer then paying full price for the scoop is very high. Consider giving out free samples as an investment in the future of your ice cream parlour!
How Can Yorvale Help Your Ice Cream Parlour?
If you are looking for new flavours to add to your stock, have a browse of what Yorvale can offer you! Whether it's sweet bubble-gum or tangy peach melba, you can always try out a new flavour, and watch it go down a treat!
Fill out our enquiry form to learn more.

Image Source: Canva