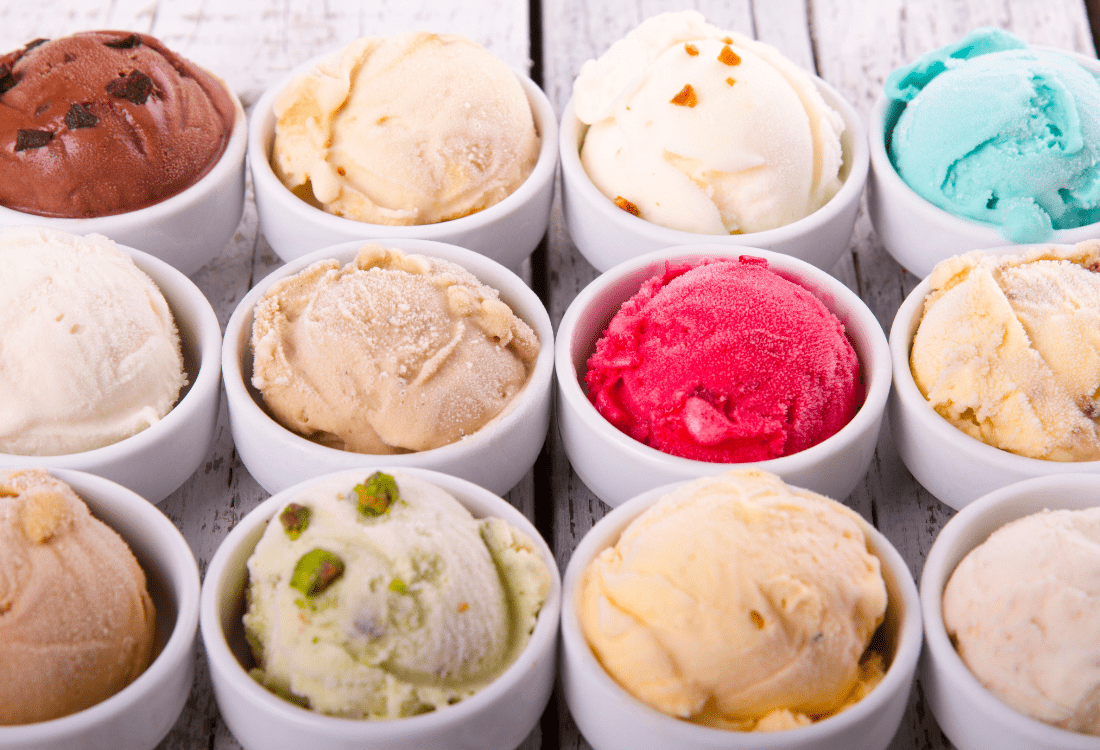 Get Taste Buds Tingling With New Ice Cream Flavours In Your Parlour This Summer
Every ice cream parlour has its Summer classics: mango sorbet, peach melba, lemonade floats... but we love to keep things fresh and exciting so is it time to branch out and introduce some new flavours to your stock before the last of the sun vanishes this year?!
We have a few reasons why you should expand your ice cream flavours today, so read on to find out what they are...

Attract New Customers
For anyone browsing on a delivery app or passing by your parlour, a favourite flavour of theirs could easily jump out at them, even if they have never tried your ice cream products before. But if that salted caramel is calling their name, you may just be saying hello to a brand new customer!
Encourage Repeat Business
For existing customers who know and trust your brand and your products, they might be more likely to take a chance on your newer flavours, and if they like it (which is more likely than not!) they will come back for more and maybe even direct their friends your way, too.
Create Excitement And Buzz
Brand new flavours can stir up a storm! If you play your cards right on Facebook and X (formerly Twitter), posters and in-store displays, you can easily increase awareness and curiosity of the new flavour. Eye-catching advertisements may attract new customers, too.
Stand Out From The Competition
Some ice cream parlours shy away from trying new flavours, afraid of poor sales, but you can't know how a product will perform unless you try, right? By adding a few new flavours into the mix you will at least be one of the few ice cream parlours that is brave enough to do so, which will really make you stand out from the crowd.
Increase Overall Sales
Simply put, more flavours means a broader range of potential customers. During the summer months or during the holidays, this can have extra impact and really help your sales go through the roof.
Browse Our Flavours And Get In Touch
What flavours have you added to your selection? We'd love to know! At Yorvale we are always interested to hear feedback from ice cream parlours around the country: which flavours are flying off your shelves lately?
If you'd like to change it up a bit, today we'd recommend thinking of the season! As we go into Autumn and the sunny days start to dwindle, many people turn their backs on ice cream, but you could help turn that around! Have you read our blog on selling ice cream on a rainy day? You could pair ice cream with warming cupcakes, drizzle caramel and spices like ginger and cinnamon over vanilla or strawberry, or serve warm ice cream milkshakes - the sky's the limit! Browse our selection to get inspired today.

Image Source: Canva